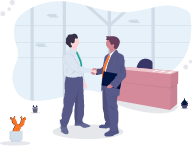 What is Health Insurance?
Anadolu Sigorta is here to help you to enjoy the benefits of choosing the doctor and the health institution you wish by using your health insurance policy. All inpatient and outpatient treatments resulting from an accident or an illness, are covered both in Turkey and abroad. We are by your side with low prices and high quality.
Personal Health Insurance
Your expenses resulting from an illness or an accident are covered 100% by Anadolu Sigorta. Secure the health of yourself, your family and loved ones with many health insurance alternatives offered by Anadolu Sigorta. Our insureds, may get 0,5 % maxi points if they pay the premiums by the "Maximum" credit cards of T.Is Bankasi or Ziraat Bankasi. You may find detailed information about our policies on our website or from the nearest Anadolu Sigorta agency.
Inpatient and Outpatient Treatment
Corporate Health Insurance
Anadolu Sigorta corporate health insurance products cover your employees and their families with different alternatives. You can benefit from Anadolu Sigorta's experience and the corporate solutions it offers in order to enhance employee satisfaction. Within the scope of corporate health insurance, you may choose any doctor or health instution in or outside of Turkey. You can easily use your health insurance easily through our network of health institutions.
For more information, please contact us...
HEALTH FOR EVERYONE
Maksimum offering a wide range of coverage for foreign nationals to make them feel safe, helps them to receive health care. Under this insurance, which requires residence permit in Turkey, the insured in taken under coverage against diseases or accidents within the designated insurance period.
Coverage of Elite Health Insurance for Foreigners
The health expenditures of the foreign nationals for the diagnosis and treatment of the persons in the contracted health institutions are covered subject to the limit, payment percentage and exceptions specified in the policy. These expenditures, can be followed from the coverage table prepared in accordance with the Health Insurance General Terms and Conditions and the Regulation on Private Health Insurances as well as the principles of application of health institutions in accordance with these special conditions.
Elite Health Insurance for Foreigners covers the minimum guarantee structure specified in the Circular on Private Health Insurance to be made in Residence Permit Requests dated 06.06.2014 and numbered 9.
Product Benefits
You can take advantage of 8 installments option based on the cash price by using contracted credit cards.
Through its extensive network of contracted health care providers, you can receive services from many hospitals in Turkey.
You can benefit from special discount offers in contracted institutions.
Special Terms and Conditions
For this product, Eko Network Contracted Health Institutions List applies. Click for Contracted Health Institutions.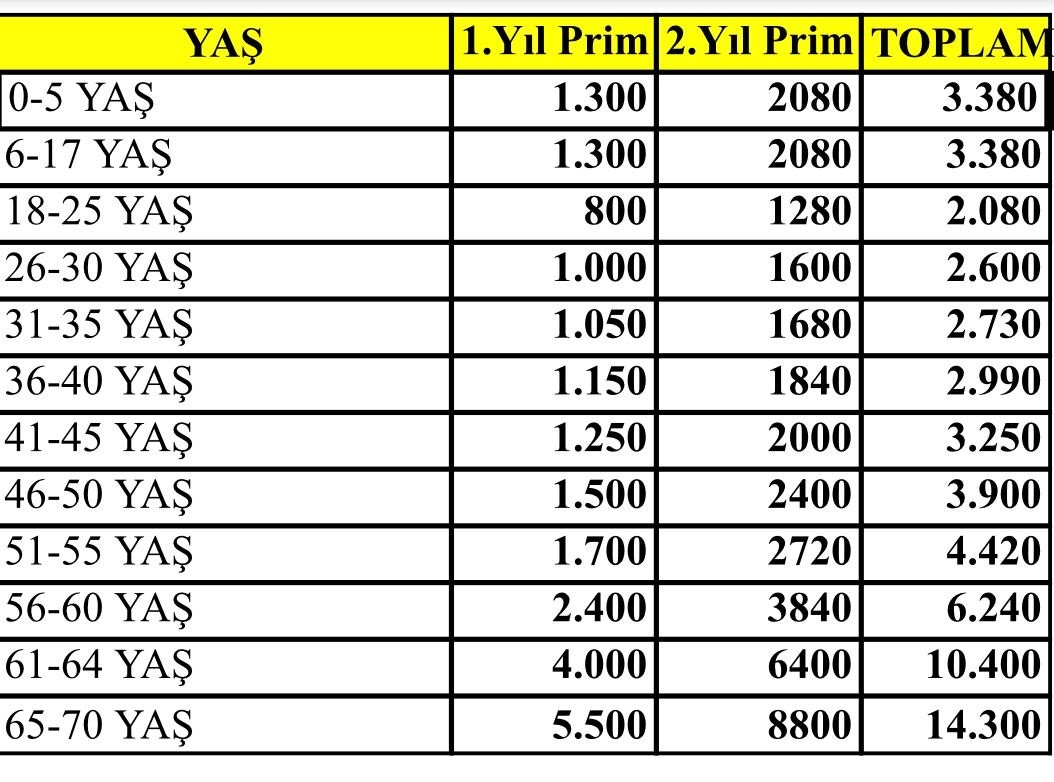 *For correct prices please contact us...
LIFETIME HEALTH
Sompo Sigorta is always at your side against the surprises of life. If you are caught in dangerous diseases that lead to unexpected and high treatment costs we cover your diagnosis, treatment and post-treatment needs within the scope of the coverage plan you determine.
Other Coverages
Cancer
Kidney failure
Organ transplantation (Heart, liver, lung and pancreas transplantation)
Blindness
Multiple Sclerosis (MS)
Parkinson
Alzheimer
Burnt (3. Degree)
Hearing loss
Additional services
Second Opinion Service
The second consultation service for cancer diagnosis and treatment protocol to be applied after the diagnosis is organized via the expert contracted private health institution and the expenses of this service are covered by the Life Therapy Insurance.
Oncology Support Package
Within the scope of the Oncology Support Package, you can benefit from Dietitian Interview " service 6 times a year and Transportation to Hospital" and "Psychologist Interview" services 12 times a year. Transportation to the hospital service is provided only in Istanbul and other services are provided in Istanbul and Ankara.
If the "Cancer" diagnosis, which is among the diseases covered, is established and the entitlement to compensation is valid, you can benefit from the Oncology Support Package and Second Opinion services.
Who can benefit?
All Turkish citizens between 18-60 can benefit.
Product Benefits
You can get payment of compensation regarding your disorders emerging after the 90-day waiting period, without any additional waiting period and you can cover your immediate needs without losing time
Life Therapy Insurance coverage plans are prepared with three options. If the risk occurs, you can determine the amount of compensation you would like to receive in accordance with your expectations and needs.
You may continue to benefit from the Oncology Support Package and the Second Opinion, despite the termination of your policy in the event of compensation.
General Terms and Conditions
Health Insurance General Terms and Conditions